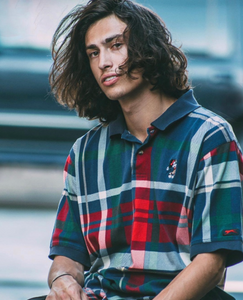 The George Michael Long Hair system offers valuable insights into long hair care for men wanting to grow and manage their long hair with emphasis on proper maintenance routines and grooming practices. With an iconic figure like George Michael, the entertainer and the George Michael creator of the self-named Long Hair System as inspiration, achieving and maintaining luscious long locks can be a reality for modern men. Central to the system is the concept of regular washing and conditioning. Men with long hair can use the GMLH long hair shampoos and moisturizing conditioners to prevent dryness and breakage. The system...
---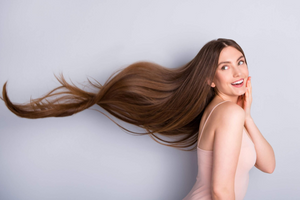 Achieving healthy, long hair is a goal for many individuals, and with the right approach, it can be easily attainable. The George Michael Long Hair Salon is a renowned establishment that has been providing haircare services for over 65 years, and they have plenty of valuable tips on how to get your hair looking its best. First and foremost, it's essential to maintain a healthy scalp. A healthy scalp promotes healthy hair growth, so it's crucial to keep it clean and nourished. Regular shampooing and conditioning with high-quality products (George Michael Long Hair Salon product line) can help remove...
---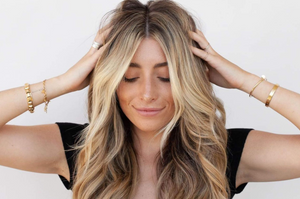 As we age, our hair naturally loses pigment, resulting in grey or white strands. However, many people choose to color their hair to maintain their youthful appearance, but after years of coloring, the idea of embracing grey hair can be daunting. Going Silver or natural, is a personal decision, but if you're ready to make the switch, there are some things to consider. In this blog, we'll share some tips on how to go natural if you've been coloring your hair for a long time. 1. Plan your transition: Going natural or grey is not an overnight process, and it...
---
Here at the George Michael Long Hair Salon in Beverly Hills we frequently recommend our 15 Minute Mask for at home use once or twice monthly. The 15 Minute Mask is our most repairing and moisturizing product in our GMLH product line that helps manage and maintain your George Michael Long Hair Treatment at home. If you can't make it into the salon for a professional hair treatment, then the 15 Minute Mask is the best home remedy. It also has numerous other uses: • As a deep conditioner for home maintenance• As a swim protection from sea salt or...
---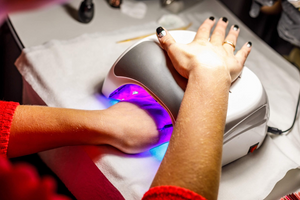 A study suggests that radiation from nail dryers may damage DNA and cause cancer-causing mutations in human cells...